MULTIPLE USE FOR HEALTH & PERFORMANCE
SALTair_cavallo ROOM INHALATION SYSTEMS
With our SALTair_cavallo systems, we completely dispense mouth masks. It is much more difficult to put a mask on an animal than it is on humans. Even among us humans there are many who do not tolerate a mouth mask for inhalation because they have the feeling that they cannot breathe. This makes it all the more difficult to inhale the animal with it. Also the complex cleaning of the mask, in order to not spread bacteria and germs, is omitted with our systems to the large advantage of the animal and the operators and for the well-being and health. The inhalation with SALTair_cavallo also offers the possibility for two horses to inhale at the same time. During the application the horse also has the possibility to eat hay, can be treated or cared.
During the inhalation with SALTair_cavallo, a salt aerosol in form of a salt spray is generated by a ultrasound system. The animal breathes in the fine brine mist. The absorption takes place via the mucous membranes and the skin.
One application takes about 30 minutes.
All systems require only a 230 V connection on site.
Follow-up costs for energy and brine amount to € cent per application.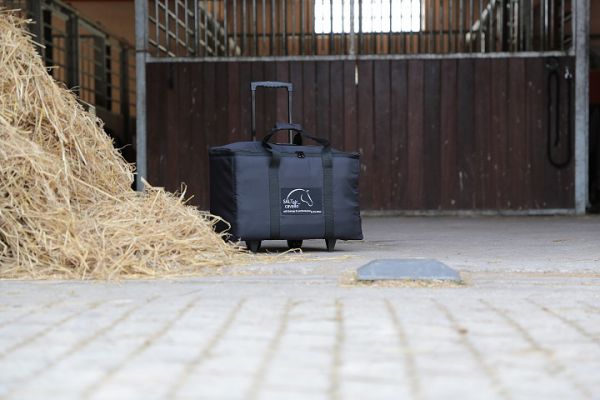 SALTair_cavallo_tour_3star
The mobile system for space up to 20sqm.
Learn more
SALTair_cavallo_tour_5star
The mobile system for space up to 35sqm.
Learn more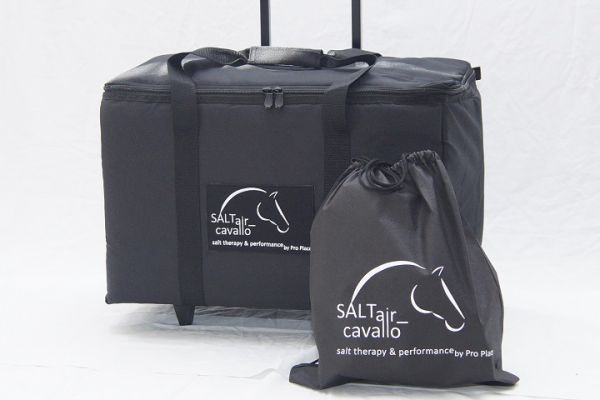 We recommend to use the brine every day for 1-2 weeks or at least 3 times a week. After the first course of treatment, regular prevention applications are recommended on a weekly basis.