Equine box inhalation system
SALTair_cavallo_360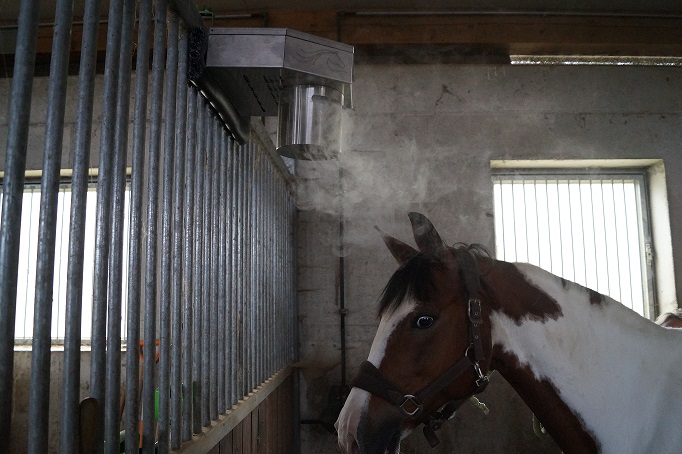 ---
The system with technology box is quickly and easily installed in a equine box. A closed box or a box suspended with tarpaulins is preferably recommended. This method achieves rapid brine saturation in the room. Otherwise, a corner box is also recommended for implementation.
The filling of the system is simple, as is the preparation of the salt brine. In continuous operation, the 2000ml container is sufficient for approx. 2 hours of brine fogging, allowing several animals to inhale for several hours per day without any problems. The technology works almost noiseless, no compressor or other equipment is needed. Due to the small dimensions and the mounting on a wall, the system has no deterrent effect on the animal and poses no great challenge to the operator with regard to maintenance and care.
For fixed mounting in the equine box for up to 12-14sqm. Control via remote control and 2000ml capacity, V4A steel version.
---